"Public Call for Peace and Campaign to
STOP AUKUS and Nuclear Submarines"
The Australian Anti-AUKUS Coalition
(October 18, 2022) — Dear friends and signatories to the newspaper statement Public Call for Peace:
The Public Call for Peace advertisement has been signed by 1,000 individuals and 90 organisations, so far. It was published in The Saturday Paper on 17 September — the first anniversary of the AUKUS announcement, and re-published in the Weekend Australian newspaper on 24-25 September. All signatures can be viewed on AAAC's website: https://antiaukuscoalition.org
Campaign to Stop AUKUS and
Nuclear Submarines Continues
Members of the AAAC are grateful and humbled by the large number of signatures, donations and support this campaign continues to receive. This reflects the growing public concern over AUKUS, nuclear submarines and war.
The Public Call for Peace statement remains open for more signatures. It continues to be promoted widely on social media, and will be published in unions' and community organisations' journals and newsletters. Please encourage others to sign: https://antiaukuscoalition.org/call-for-peace.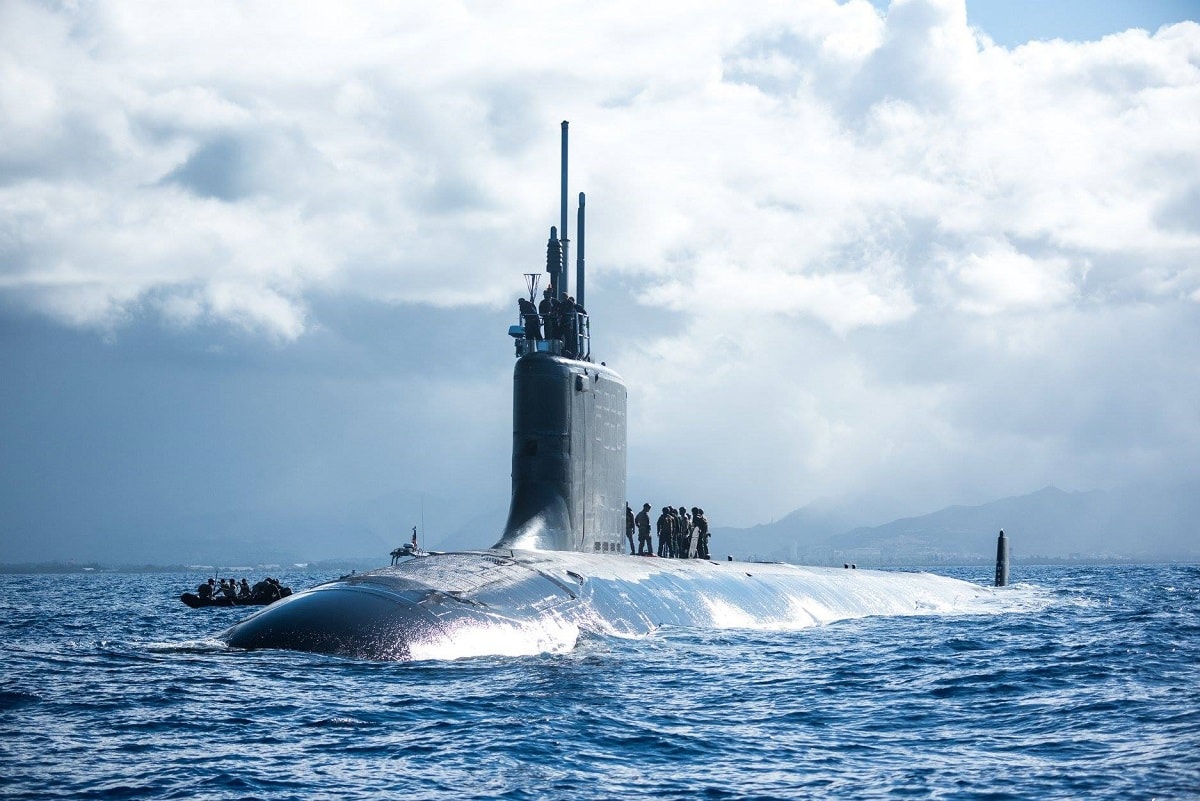 Economic Cost
AUKUS and the 8 hunter-killer nuclear-powered submarines are estimated to cost over $170 billion. This is at a time of Australia facing a severe economic downturn for which ordinary people will carry the burden through cuts to services, rising interest rates, the high cost of housing and the overall rising cost of living.
Social Cost
Our public health, education, housing and many essential services are already severely underfunded and at breaking point. The world demands urgent action on the climate crisis.
Security Cost
The US-led AUKUS and the hunter-killer nuclear submarines are for long distance, long duration operations, not for defence of Australia's coastline. They will not bring peace, security and defence for the people of Australia and the region. They will only fuel tensions and involve Australia in a senseless and devastating war with China. The entire region will be engulfed in this war.
Nuclear propelled submarines will open the door to nuclear power, uranium mining, and nuclear waste in Australia, and nuclear weapons in our ports. The Australian government still has not signed the Treaty on the Prohibition of Nuclear Weapons.
A Better Alternative
Rather than $100s billions on nuclear submarines and AUKUS, more must be spent on tackling Australia's social, economic and climate crises, and building peace between countries in the region.
Further Action
The campaign to Stop AUKUS, cancel nuclear submarines and prevent Australia's involvement in another US-led war is building momentum.
Nationwide activities are being discussed in the lead up to the public release of the government's report on AUKUS and nuclear submarines in March 2023.
We invite you to continue involvement in this important campaign to build a broad united movement.
Please keep up to date with national, state and regional activities, updated information and resources, by visiting the AAAC website.
Join your state and regional anti-AUKUS and peace group. AAAC State and Regional groups' contact details are on the website.
Organise a community information meeting (face to face or virtual), hand out leaflets and other activities in your community, in the city, shopping centres, outside your local MP office. Invite a speaker to your community organisation, school, university, social and sports club. The AAAC National and your State or Regional Anti-AUKUS group will assist with organising activities.
Share the Public Call for Peace statement widely on social media – Facebook, Instagram, TikTok, and keep inviting people to sign. Like and share the Australian Anti-AUKUS Coalition FB Page.
Discuss this with your workmates and raise it in your union. Ask your union to publish the Call for Peace statement in your union's journal and social media.
Write letters and articles and ring Federal Members of Parliament: — details here.
AAAC will assist and support you in all these activities.
Sign the Change Org. Healthcare Not Warfare Petition — https://www.change.org/p/the-australian-government-no-nuclear-submarines-end-u-s-dominance-healthcare-not-warfare
A few days ago, Australian Anti-AUKUS Coalition sent letters with the advertisement statement to all Members of Parliament, notifying them that 1,000 individuals and 90 organisations had signed the statement so far.
Please let us know if you do not wish to be on the AAAC contacts list to receive occasional updates on planned activities, information about AUKUS and nuclear submarines.
In unity
Shirley Winton, Bevan Ramsden, Margaret Williamson, Bernadette McPhee on behalf of the Australian Anti-AUKUS Coalition Working Group .Contact: antiauk uscoalition@gmail.coma