The Self-Licking Boot Of US Militarism
Caitlin Johnstone / Caitlin's Newsletter
(November 5, 2022) — A new Bloomberg article titled "'Sloppy' US Talk on China's Threat Worries Some Skeptical Experts" discusses the dangerous cycle in which pressures in the US political establishment to continually escalate hostilities with Beijing provokes responses that are then falsely interpreted as Chinese aggression.
Bloomberg's Iain Marlow writes:
The hawkish narrative "limits room for maneuver in a crisis," said M. Taylor Fravel, director of the Security Studies Program at the Massachusetts Institute of Technology. Any effort to defuse tension could be characterized as "conciliatory or not tough enough," he said.
China has been consistent on Taiwan and there's little public evidence to suggest it's sped up the timeline to take Taiwan, said a former senior US official who worked on China policy but asked not to be identified.
The former official said the hawkish tone in DC has contributed to a cycle where the US makes the first move, interprets Chinese reactions as a provocation, and then escalates further.
Bloomberg quotes Bonnie Glaser, director of the Asia program at the German Marshall Fund, who says this cycle of self-reinforcing escalation could "end up provoking the war that we seek to deter."
We just saw this same self-perpetuating cycle of military escalation exemplified against North Korea, where tensions have again been flaring after a long pause. The US and South Korea initiated a provocative military drill designed to menace the DPRK, Pyongyang responded by launching missiles in its own show of strength, and the Pentagon announced an extension of the drills in response to that response.
Antiwar's Dave DeCamp explains:
The US and South Korea are extending massive aerial war games after North Korea put on a massive show of force in response to the drills.
Washington and Seoul started their Vigilant Storm exercises on Monday, which were initially scheduled to run 24 hours a day for five days. This year's Vigilant Storm is the largest-ever iteration of the drills, involving nearly 100 American warplanes and 140 South Korean aircraft, and about 1,600 planned sorties.
Pyongyang made it clear it would respond to the Vigilant Storm drills, and it launched 23 missiles on Wednesday, which is said to be the most North Korea has fired in a single day. North Korea also fired over 100 artillery rounds on the same day and launched six more missiles on Thursday.
Secretary of Defense Lloyd Austin announced the extension of Vigilant Storm after a meeting with his South Korean counterpart, Lee Jong-sup. "I've consulted with Minister Lee and we've decided to extend Vigilant Storm, which is our long-scheduled combined training exercise, to further bolster our readiness and interoperability," Austin said.
"So they launch these war games, provoke a bunch of North Korean missile launches and then say they have to extend the war games because of the missile launches," tweeted DeCamp.
DeCamp quotes another DPRK official who warns that the extension of the US-ROK war games may provoke further escalations, saying "The irresponsible decision of the US and South Korea is shoving the present situation, caused by provocative military acts of the allied forces, to an uncontrollable phase."
We've been seeing this same cycle repeated year after year: US military expansionism and aggression in a given part of the world receives pushback from the people who live there, and the US responds to that pushback with more military expansionism and aggression.
The official narrative is that the US is responding to unprovoked aggressions from the other side, conveniently omitting its own antecedent aggressions and provocations — a manipulation tactic the western media are always happy to facilitate.
In reality it's not hard to determine who the aggressor is when one party is flying to the other side of the planet to menace the borders and security interests of the other, especially when ramping up militarism in more and more parts of the world facilitates both the US military-industrial complex and the unipolarist objectives of US empire managers. But because the US empire has the most sophisticated narrative control system ever devised, enough people in enough places that matter swallow the official story despite its self-evident absurdity.
A system which perpetuates and exacerbates itself while pretending to solve the problems it creates is often called a self-licking ice cream cone. Because that type of system is promoted by those serving the most powerful and belligerent power structure on earth, one might call US militarism a self-licking boot.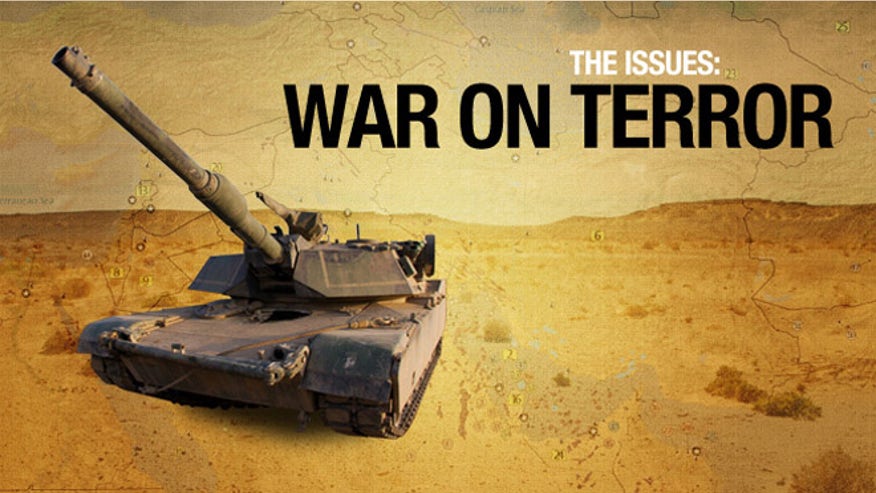 We've been watching the self-licking boot of US militarism exemplified for decades in the "war on terror" scam, where US military interventionism destabilizes geostrategically crucial parts of the world and makes the locals who've suffered under US bombings want to harm their persecutors, and the response is to ramp up military expansionism in those parts of the world in the name of fighting terrorists and protecting US troops.
We've been watching it in Ukraine, where US aggressions provoked an invasionby a government the US empire has long targeted for destruction, and that invasion is now being used to advance longstanding US strategic objectives while continually expanding US military involvement in the region.
And we'll be sure to see more and more of it as the US accelerates toward global conflict on two fronts simultaneously while mainstream media pundits cheer it on, despite all available evidence indicating that we are witnessing something profoundly stupid and crazy. The US will continue ramping up aggressions against Moscow and Beijing, those governments will respond, and we will be told that the US must respond to these outrageous provocations by ramping up aggressions.
Repeat ad nauseum.
Lick, lick.
Tens Of Millions Of People Displaced By The 'War On Terror', The Greatest Scam Ever Invented
Caitlin Johnstone / Caitlin Johnstone
(September 8, 2020) — A new report from Brown University's Costs of War project has found that at least 37 million people have been displaced as a result of America's so-called "war on terror" since 9/11, a conservative estimate of a number that may actually be somewhere between 48 million to 59 million.
That number, "at least 37 million", happens by pure coincidence to be the exact same number of Americans reported to suffer from food insecurity because their government spends their wealth and resources killing and displacing people overseas.
This inconvenient revelation, which was actually reported on by The New York Times for once, is causing conniptions for all the right people, with The Washington Post's neoconservative war propagandist Josh Rogin ejaculating, "The @nytimes should be ashamed for running this as 'analysis.' Blaming the U.S. for the displacement of 7 million Syrians is crazy and dishonest. Way to launder anti-American propaganda."
Sure Josh, it's not like the extremist forces who flooded Syria with the goal of toppling Damascus were backed by the US and its allies and sprung into existence as a direct result of the regional destabilization caused western interventionism in the name of fighting terror. Oh wait no that's exactly what happened.
"This has been one of the major forms of damage, of course along with the deaths and injuries, that have been caused by these wars," the lead author of the report David Vine told The New York Times. "It tells us that U.S. involvement in these countries has been horrifically catastrophic, horrifically damaging in ways that I don't think that most people in the United States, in many ways myself included, have grappled with or reckoned with in even the slightest terms."
Tens of millions of people forced to flee their homes in desperation as a result of the violence and destabilization caused by US interventions justified by the need to fight "terrorism". How many Americans have indeed grappled with or reckoned with this in the slightest terms? Contemplated the scale and the depth of the suffering those interventions are causing real human beings with the same capacity for anguish as themselves? Asked themselves if the ends really justify the devastating means?
And, perhaps most importantly, asked themselves if they are quite sure who the real terrorists are in this situation?
The "war on terrorism" is just high-budget, mass-scale terrorism, and it creates more terrorism of the ordinary variety as well. Suicide bombings have been unequivocally shown to be almost entirely the result of western interventionism; they were simply a non-issue in Iraq and Afghanistan prior to US invasions there for example. The "war on terror" is not only terrorism itself, it is an established fact that it actually creates more of the type of terrorism it purports to eliminate.
And why wouldn't it? Why wouldn't destroying and destabilizing entire nations cause people to want to fight back against you? It is self-evident that it would, just using your own empathy and understanding of human nature.
As Jonathan Marshall wrote for Consortium News in 2017:
The most authoritative new study of the sources of terrorism and insurgency on the continent, Journey to Extremism in Africa (September 2017), finds that what triggers many individuals to join violent groups are incidents of government-sponsored violence, such as "killing of a family member or friend" or "arrest of a family member or friend."
"These findings throw into stark relief the question of how counter-terrorism and wider security functions of governments in at-risk environments conduct themselves with regard to human rights and due process," concludes the report, based on interviews with more than 500 former members of militant organizations.
"State security-actor conduct is revealed as a prominent accelerator of recruitment, rather than the reverse. . . These findings suggest that a dramatic reappraisal of state security-focused interventions is urgently required."
Numerous other experts have drawn similar conclusions from conflict zones in the Middle East and Asia. In 2008, a RAND Corporation report on Lessons for Countering al-Qa'ida warned the U.S. military to "resist being drawn into combat operations in Muslim societies, since its presence is likely to increase terrorist recruitment. . . . Military force usually has the opposite effect from what is intended: It is often overused, alienates the local population by its heavy-handed nature, and provides a window of opportunity for terrorist-group recruitment."
Similarly, the Stimson Task Force on U.S. Drone Policy, composed of former senior officials of the CIA, Defense Department and State Department, warned in 2014 that U.S. strikes had strengthened radical Islamic groups in the Middle East, Africa and South Asia.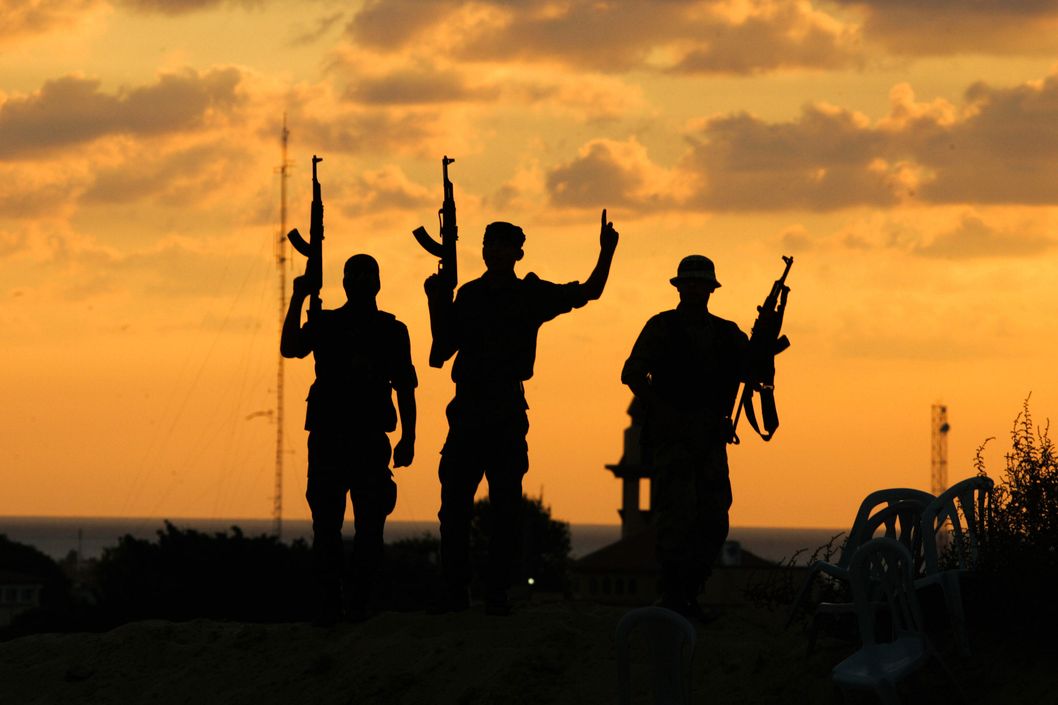 There is simply no doubt whatsoever that the "war on terror" does the exact opposite of what it purports to do in every conceivable way. This is an utterly and indisputably established fact.
So why does it continue, then? Why is this mass-scale project of intervention and occupation not just continuing but actually escalating, despite the fact that we know beyond a shadow of a doubt that all it does is create more misery, displacement and terrorism?
Easy: because that's exactly what it's designed to do.
Step 1: Destroy nations and displace tens of millions of people.
Step 2: Wait for some of those people to hate you and want to fight back.
Step 3: Use their desire to fight back as justification to repeat Step 1.
Perhaps the single greatest scam ever devised is the way the US-centralized empire found that it can kill and displace people in geostrategically crucial and resource-rich regions under the guise of fighting terrorism, then when violence and extremism inevitably arises out of that mass-scale trauma they can use it to justify even more interventionism under the guise of fighting terrorism.
It's an endless self-reinforcing positive feedback loop of violence, and it enables imperialist forces to move ever more troops, bases and war machinery into the areas they need to lock down to help them choke off nations that disobey them.
The more devastating interventionism there is, the more people want to fight the forces that are inflicting that devastating military interventionism. The more people want to fight the forces that are inflicting that devastating military interventionism, the more devastating military interventionism can be justified to an American public that doesn't grapple with or reckon with it in even the slightest terms.
And the oil keeps flowing. And the money keeps stacking. And the beat goes on.
We are ruled by monsters.
Caitlin Johnstone is a prolific commentator and the author of Rogue Nation: Psychonautical Adventures With Caitlin Johnstone and Woke: A Field Guide for Utopia Preppers. For more info on Johnstone's work, click here
Posted in accordance with Title 17, Section 107, US Code, for noncommercial, educational purposes.