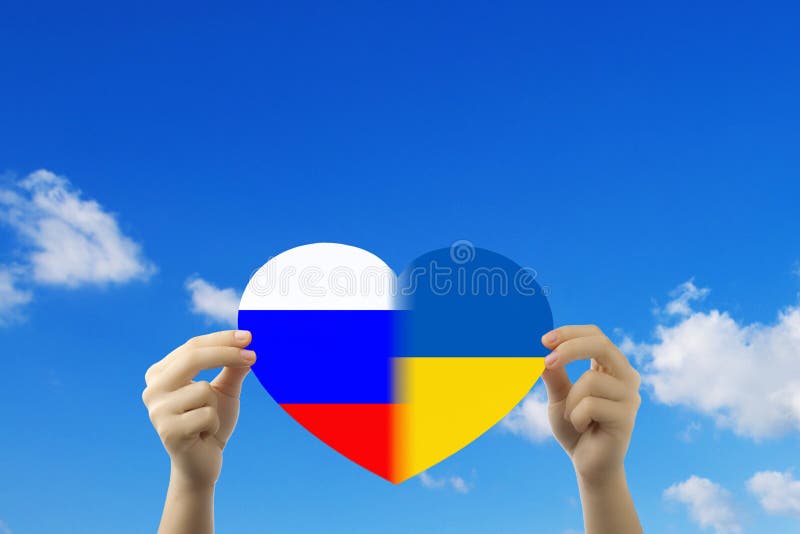 ACTION ALERT: International Appeal
for a Christmas Peace in Ukraine!
Reiner Braun / International Peace Bureau 
(November 25, 2022) — The International Peace Bureau is calling for a ceasefire in Ukraine for Christmas 2022/2023, from the 25 December to the 7 January, as a sign of our shared humanity, reconciliation, and peace. In addition, the IPB has put together a collection of  proposals and possibilities in an effort to achieve a ceasefire and resolution for the ongoing conflict. Please find the peace plans attached.  For this special occasion, we have developed a website: https://www.christmasappeal.ipb.org/
You will find the appeal in many different languages, the petition to sign, the peace plans and much more on there. Please take some time to visit the website – read the appeal, sign the petition and share as widely as possible. We highly appreciate your support with this important matter!
International Appeal for a
Peace in Ukraine!
Let us call for a ceasefire in Ukraine for Christmas 2022/2023, from the 25 December to the 7 January, as a sign of our shared humanity, reconciliation, and peace.
The Christmas Truce of 1914 in the midst of World War I was a symbol of hope and courage, when the people of warring countries organized an armistice on their own authority and joined in spontaneous reconciliation and fraternization. This was proof that even during the most violent conflicts, in the words of Pope Benedict XV, "the guns may fall silent at least upon the night the angels sang".
We turn to the leaders of the warring parties: let the weapons be silent. Give people a moment of peace and, through this moment, open the way to negotiations.
We call on the international community to strongly support and advocate for a Christmas ceasefire and to push for a new start to negotiations between the two sides.
Our vision and goal is a new peace architecture for Europe which includes security for all European countries on the basis of common security.
Peace, reconciliation, a shared sense of humanity can triumph over the hatred, violence and guilt that currently dominate the war. Let us be reminded that we are all humans and that war and destruction against one another is senseless.
A Christmas truce is a much-needed opportunity to again recognize our compassion for one another. Together – we are convinced – the cycle of destruction, suffering and death can be overcome.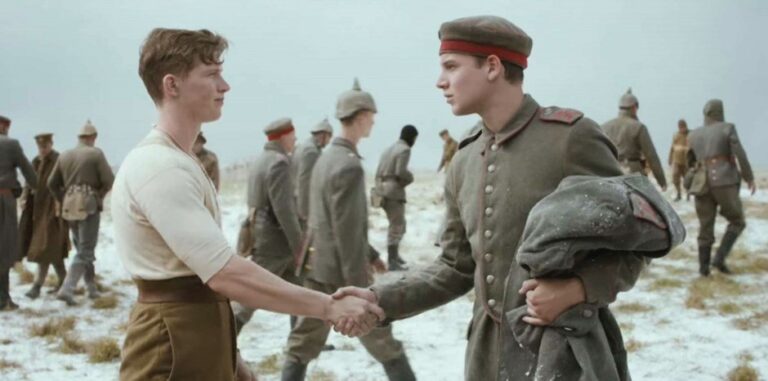 ACTION: Sign the Petition
By signing this petition, you state your support for negotiation efforts and attempts at conflict resolution through nonviolent means for peaceful ends.
This appeal is made taking into consideration all the tens of thousands of deaths and the more than a hundred thousand casualties that the invasion of Ukraine has caused — the lives of soldiers, families, and civilians that are being destroyed because of this unnecessary war.
We propose a Christmas truce, hoping that both sides can put down their guns to avoid more deaths and destruction, especially in a moment of celebration as Christmas.
Statement from Faith Organizations
Calling for a Christmas Truce in Ukraine
Initiated by Fellowship of Reconciliation-USA, CODEPINK, and the National Council of Elders
SIGN-ON STATEMENT
As people of faith and conscience, believing in the sanctity of all life on this planet, we call for a Christmas Truce in Ukraine. In the spirit of the truce that occurred in 1914 during the First World War, we urge our government to take a leadership role in bringing the war in Ukraine to an end through supporting calls for a ceasefire and negotiated settlement, before the conflict results in a nuclear war that could devastate the world's ecosystems and annihilate all of God's creation.  
Background and Context:
As the war in Ukraine rages on, the toll of death and destruction continues to mount and the potential for escalation and the use of nuclear weapons grows. The direct catastrophic impact the war has already had on the people of Ukraine is still unknown but countless thousands of civilians have already died and 14 million have been displaced.
The war's impact is multiplied outside of Ukraine's borders as rising prices for wheat, fertilizer and fuel are creating growing crises in global hunger and poverty.
Whether it's Christians around the world preparing for Christmas or Jews awaiting the Festival of Lights holiday of Hanukkah, all of the Abrahamic faiths embrace the prophetic voice of Isaiah who exhorted us to transform swords into plowshares.
In this winter holiday season of peace, we ask our government's leaders to recall another murderous conflict between nations that took place on the European continent over a century ago.
In 1914, roughly 100,000 German and British soldiers along the Western Front in World War I declared an unofficial Christmas Truce and ceased hostilities for a short period.
It was a moment so shocking to our usual expectations that it continues to reverberate in our collective imaginations over 100 years later. Another Christmas Truce could save lives and pave the way for critical peace talks.
The way out of the war in Ukraine will not be a military solution. The path toward peace in Ukraine requires powers of a different sort: negotiation and imagination. As leaders of a diverse group of faith communities, we sign onto the petition below and pray that our leaders have the courage and conscience to use those powers instead.

Initial Signers Include:
Bishop William J. Barber, President Repairers of the Breach
Dr. Cornel West, Dietrich Bonhoeffer Chair at Union Theological Seminary
Reverend Jesse Jackson, Rainbow PUSH Coalition
Reverend Graylan Scott Hagler, FOR-USA Advisor, Racial and economic justice advocate
Dr. Zoharah Simmons, civil rights movement veteran, National Council of Elders
Reverend Dorsey, Church for the Fellowship of All Peoples in San Francisco, National Council of Elders
Rev. Wesley Granberg-Michaelson, General Secretary Emeritus, Reformed Church in America
Rev. Adam Russell Taylor, President, Sojourners
Rev. Janet Wolf, Poverty rights advocate, National Council of Elders; Dean, Children's Defense Fund Proctor Institute's Freedom Seminary
Rev. William Lamar, IV, Metropolitan AME Church, Washington, DC
Rev. Freeman Palmer, Conference Minister, Central Atlantic Conference of the UCC
Rev. Dr. Dorsey Blake, Presiding Minister, The Church for the Fellowship of All Peoples, National Council of Elders
Pastor Bob Roberts, Church in Keller, Texas
Rev. Dr. John Dorhauer, Executive Minister & President, United Church of Christ
Rev. Susan Frederick-Gray, President, Unitarian Universalist Association
Nicholas Sooy, director of the Orthodox Peace Fellowship
Imam Mujahid Abdul Malik, President, Sound Vision Foundation
Rabbi Phyllis Berman, ALEPH Ordination Program's Hashpa'ah Program
Dr. Tarunjit Singh Butalia, Executive Director, Religions for Peace USA
Ariel Gold, Executive Director, Fellowship of Reconciliation USA
Rev. Michael McBride, Pastor, The Way Christian Center; Director of Urban Strategies, Faith in Action
Dr. Daisy Khan, Executive Director & Founder, Women's Islamic Initiative for Spirituality & Equality
Rev. Terrence Moran, Director of Peace, Justice, & Ecological Integrity Office, Sisters of Charity of St. Elizabeth
Dr. James Zogby, President Arab American Institute, Professor, Author
Bishop Malkhaz Songulashvili, Metropolitan Bishop, Peace Cathedral
ACTION: If you are not a lay or ordained faith leader, please take this to your faith community/congregation and ask them to sign on here.